Don't want to wait until summer to get back to The Pines?
Alive Again is our annual winter weekend that takes place during Advent. What better way and place is there to prepare our hearts for the coming of the Lord than at The Pines? You'll get get take part in a ton of summer activities including the ropes course, ultimate frisbee, and volleyball! We'll have Mass, confessions, adoration, men's and women's sessions, a late night dance, s'mores, a bonfire, and so much more! Reunite with your camp friends and favorite summer counselors for a relaxing, rejuvenating weekend as you experience what a cold (how weird) weekend at The Pines is like!
Cost: $175.00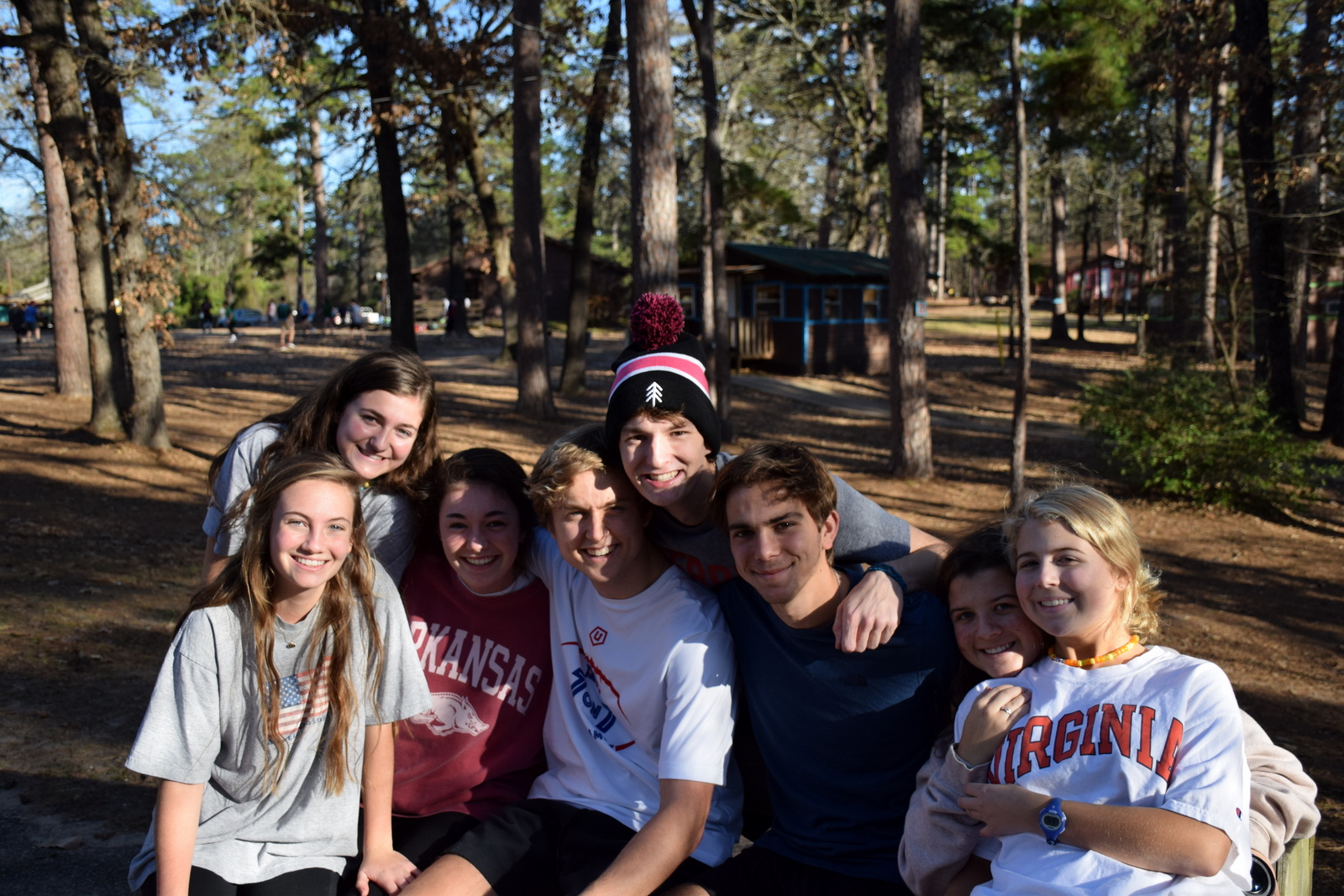 Who can attend Alive Again?
To attend Alive Again, you must be a 8th-12th grader for the 2019-2020 school year.
If you've never been to The Pines before, you are more than welcome to get a taste of The Pines Experience by joining us for this weekend!
Check-in/Check-out Information
Check-In
We know that your camper is excited for Alive Again! Please know that our staff is excited to meet them too, but our gates will not open until 6:00 PM on Friday.

Alive Again programming will begin at 7:30 PM, so please make sure you are checked in and in your cabin by then.

Upon your arrival we ask you to remain in your vehicles until our staff greets you and gives you directions for dropping off luggage and where to park.

We are not able to open up check-in any earlier than 6:00 PM. If you're coming late, please email us (registrar@thepines.org) and let us know!
Check-Out
Check-out will be on Sunday, December 23 starting at 10:00 AM. Campers will need to be signed out by 11:00 AM.
Bus Transportation / Carpool Options
Bus Transportation
Pricing
$85.00 Roundtrip
$50.00 One Way

If your camper will be travelling by bus from the Dallas office on Friday, December 20, please arrive by 4:00 pm. The bus will leave no later than 4:30 PM.

The bus will be returning on Sunday, December 22. It is scheduled to arrive at 12:00 PM.

If you have purchased bus transportation, but will only be using the bus one-way, please let us know so that we can ensure check-in/out is as smooth as possible for you.

Our Dallas office address is:
14833 Midway Road
Suite 210
Addison TX, 75001
Carpooling Information

If you are looking for other transportation options, we have a public Google Document that you can list your information on if you're looking to carpool with another family near you.
Packing List / Donation Project
Packing List
Click the button below to download a packing list for the weekend.
Donation Project
Every year, we work together with a charity to bring help to the less fortunate. This year we are partnering with Livingalternatives.org to collect diapers and wipes. They are a pro life ministry that mentors single moms in life skills and setting them up for parenthood.
Alive Again registrants who cancel will be refunded all payments through November 15, 2019. Cancellations made between November 15, 2019 and November 30, 2019 will be refunded all but $50.00. Cancellations made after November 30,2019 will not receive a refund.
More Photos from Alive Again